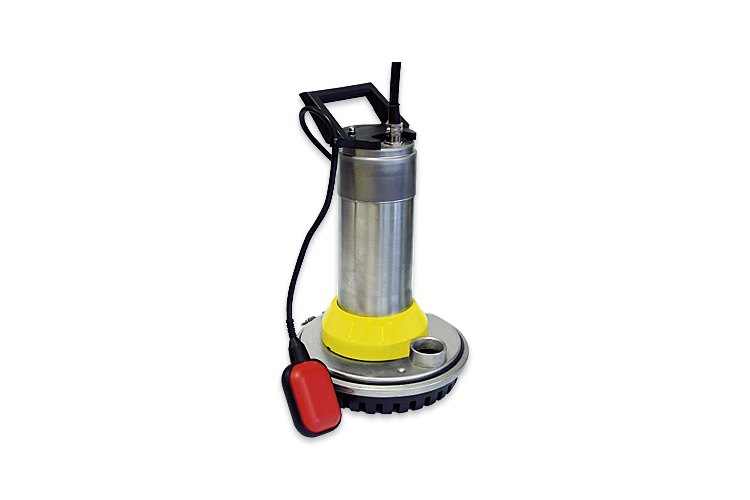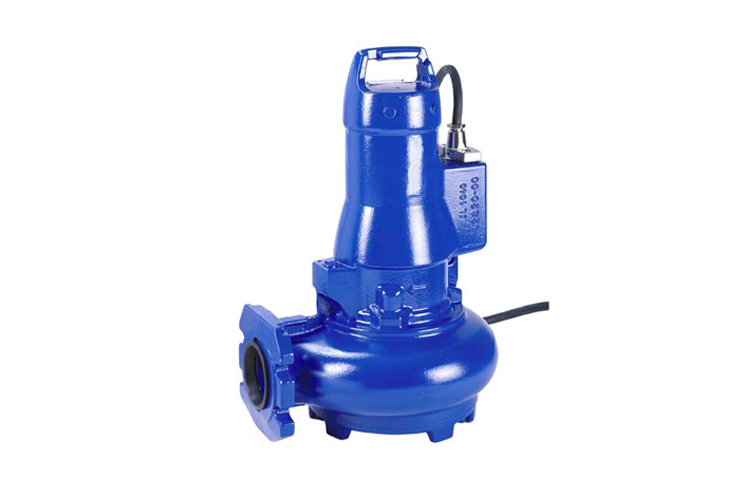 Wear-resistant submersible pump with open channel impeller



The DSRK series submersible pumps have proven their reliability and durability in various demanding applications for many years. The pumps, with a high-quality open channel impeller, have high wear resistance. This makes this series to be a popular solution for the transportation of sewage or waste water in municipal sewage systems, the drainage of sewage in building technology, and light industrial or drainage applications.





Working range

Max flow: 190 m3/h
Max head: 15,5 mwc
Liquid temperature: max.55°C
Pressure class: PN6-PN16
Connections: NW 65-76 (optional until NW300)
Specifications medium: Raw sewage water, circulation and heated sludg, mixed water, return and fermented sludge, primary sludge
Quality and efficiency




The DRSK is a professional sewage pump. Both the material, construction and hydraulic design are of the highest possible quality to ensure operational reliability and a long service life.

Pump is cast in one piece from high-quality cast steel
Hardened shaft for smooth operation
High-quality seals
Stainless steel bolts




Significant energy savings thanks to the optimised hydraulic section and high efficiency of up to 71%.


Download documentation
Blockage free; broad applicability




Because of the blockage-free impeller, the pump is suitable for waste water containing liquids with solid and long, fibrous particles, as well as coarse solids such as untreated sewage, primary sludge, return and fermented sludge, mix water and waste water. Even for the transporation of gaseous liquids, this series provides trouble-free operation.


Options


The pump can be supplied in several variants for added operational reliability inapplications that require additional product specifications.

in an explosion-proof model, ATEX II 2 G Ex dcIIB T4\
assembled into a complete system including HDPE or concrete pit.
Applications

Sewage drainage in building technology
Tunnel waste water drainage
Drainage
Municipal sewage systems
Light industrial applications

Abrasion resistant, no maintenance

Apart from regular checks to ensure the settings are correct and maybe to clean the tank, this pump is essentially maintenance free. The alignment with the right medium ensures that the pump does not become clogged; thermal protection in the motor and sealed bearings guarantee lifetime lubrication of the pump, which means the pump will require virtually no maintenance in its lifetime.


When the pump is unmounted at the end of its life, the stainless steel fastenings ensure that, even after many years of operation, it can be replaced without problems.
Technical specifications

Waste water submersible pump from high-quality cast steel (JL 1040/GG25), cast from one piece
Equipped with open channel impeller (JL 1040/GG25) free cross-sectional area 65 mm & 76 mm
Hardened shaft (1.4021/AIS I420) for long life and trouble-free operation
Protection class IP68
10 m cable with plug connection
Sealed bearings; lubricated for life
Stainless steel nuts and bolts
Pump suitable for S1 operation (continuous) when submerged


Motor data

1.9 kW to 3.7 kW
3 x 400V
4-pole variant
Frequency 50 Hz
Built-in thermal protection in motor
Direct On Line (DOL) Connection <= 1.9 kW, 2.6 kW and 3.7 kW
Double mechanical seal with intermediate oil chamber SiC/SiC
Bi-metallic corrosion protection in motor
Optional humidity sensor in windings chamber