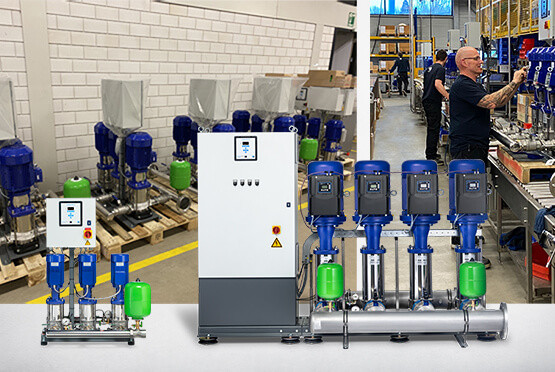 A part of 242 pieces HU3 booster sets and 6 Utility line booster sets left the factory at DP-Pumps Holland to be delivered for use in 2 large projects in Egypt.
With a special thanks to our Exclusive dealer Egyptian Engineering Agencies.
Read more about our product range of pumps and boosters sets.

More information about our dealer in Egypt, click here