Terug naar overzicht
Specialists drinking water laws and regulations visit DP-Pumps factory
17 december 2017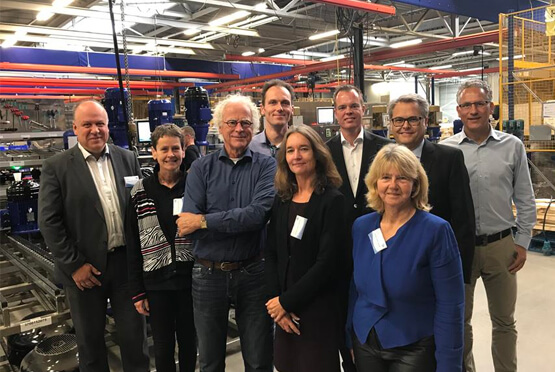 A delegation with specialists in the field of Dutch and European drinking water legislation and regulations visited our factory in Alphen aan den Rijn.
The group consisted of representatives of the Ministry of Infrastructure and the Environment, the European Commission for drinking water safety, the Committee of Experts (advisers for legislation and regulations for drinking water in the Netherlands), KIWA, RIVM, FME and Envaqua.
The FME (Holland Pomp Groep) & Envaqua asked Duijvelaar to give a firsthand peek into the design and development of booster systems . We have been able to demonstrate how seriously we deal with the quality and drinking water safety of our products and what it involves to comply with laws and regulations worldwide.
Our message was that Duijvelaar Pompen / DP-Pumps is in favor of one drinking water certificate that applies in all European countries. So that we do not have to apply for and maintain different certificates for several countries and we can produce our installations in an identic way.