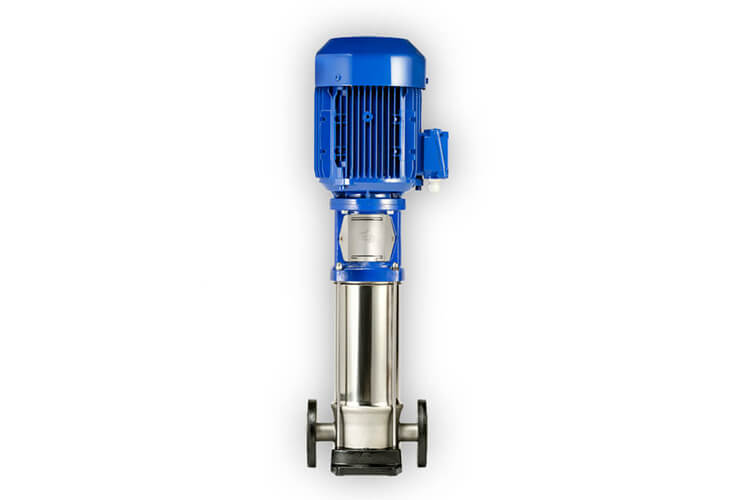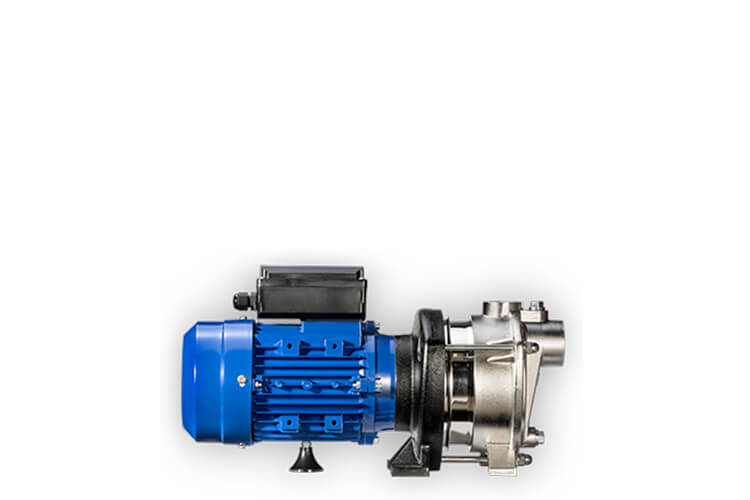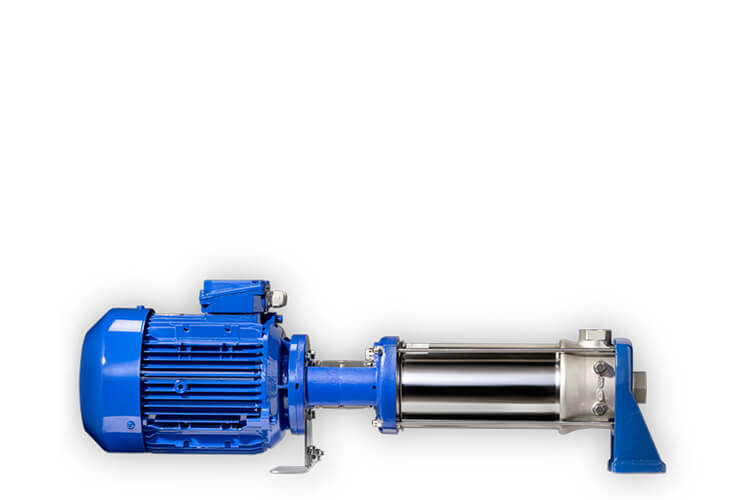 The power of innovation



For decades, customers have trusted the innovative DPV stainless steel multi-stage centrifugal pumps series in diverse applications for the transportation of their process water. Energy efficient through smart hydraulic design; reliable through the use of high-quality materials and manufacturing; and versatile due to the unique modular concept that offers an almost infinite number of variations in materials, seals, connectors, motors, etc.

The pumps in the range can be used stand-alone as a process or drinking water pump, or used in pressure boosting systems for building technology and industry.


Working range




Head (H): 5 - 254 mwc
Flow (Q): 1,90 - 125 m 3/h
Ambient temperature: -20 - +40 ˚C
Liquid temperature: -20 - +140 ˚C. DPV125 max +120 ˚C
Advanced hydraulic design with Dutch roots

The complete design of this pump series, as well as the tools used to make them, are designed and manufactured in the Netherlands. This results in a particularly energy-efficient design that achieves some of the highest scores in the market. The most recent addition to the DPV 125 product range even achieves the highest efficiency in its class.

Other advantages of designing a pump series in house are:


A hydraulic design adapted to the most common pipe diameters Optimised,
efficient fluid flow-through specially designed pump base and head piece for high energy efficiency and long life.
Good Net Positive Suction Head (NPSH) values (0.6 - 5.0 mwk at Qopt)




Download documentation

Download more documentation in our download centre
Contact our specialists



Newest vertical centrifugal pump, DPV 125: highest efficiency in its class

Duijvelaar Pumps introduces the DPV 125. Our most advanced vertical multi-stage centrifugal pump for transporting large volumes of drinking and process water.


It is perfect for the increasing demand for a robust, compact and efficient pump with larger capacity (nominal capacity at maximum efficiency: 125 m3/h). Applications include, for example, water transportation, drinking water and fire-extinguishing systems, boiler feed, district heating, or cleaning and washing facilities.The DPI 125 is not only the most energy-efficient pump in the segment, but also flexible due its compact size, and durable due to its quality materials and construction techniques.


Low-NPSHr to prevent cavitation

Cavitation is caused by too low suction pressure, in relation to the internal resistance of the liquid in the pump and the vapor pressure of a liquid (the higher the temperature, the higher the vapor pressure). In case of cavitation, pump problems occur because of imploding 'bubbles' generating an intense shock wave. Life expectancy of the pump decreases because of deteriorating of the metal and extra wear on moving parts due to imbalance and decreased cooling and lubricating properties of the cavitating liquid. Without cavitation you are assured of a quiet and long-lasting smooth operating pump.

DP has developed a specially designed low NPSHr impeller and bottom stage casing for the DPV & DPH(S)Ipump rage with significant lower NPSHr value. Due to this special low NPHSr design, the pump can be used in a wider range of applications to ensure high reliability and smooth operation of the pump even in case of low suction pressure and/or high temperature and vapor pressure of the liquid.

Read more



Robust design that is safe for drinking water




Reliable and safe operation of a pump comes from a high-quality production process, an optimised design, and the right choice of materials. In the DPV series, this has been translated into:


Hydraulic section and pump housing completely made from stainless steel
Choice of stainless steel AISI 304 or 316
Advanced, highly accurate and reliable production methods using robotics, laser welding and projection welding techniques.
Conforms to the quality labels: CE ATEX WRas ACS
Medium-lubricated bearing made from tungsten carbide
Cast, stainless steel pump base
Silent, stable and vibration free

Special design of motor cooling fin and impeller cover

Solid and robust pump housing




Service friendly




60 years experience in the maintenance and production of pumps have led to an optimised pump design that is very easy to maintain.

Reduction of servicing time and process halt
Easy-Access and Cartridge Seals,
motors and pumps are quick to mount and dismount
Use of standard shaft seals (EN12756)
Pumps are easily interchangeable one-for-one between DP pumps and other manufacturers
Easily accessible for servicing, often without the need to disassemble the pump or motor, or any special tools.
2 connections/2 x 2 connectors (DPV125), with stainless steel plugs, to make it possible on the suction and discharge side to:


Pump base drain (without residue), filling, venting and measuring (inlet and outlet pressure separated)

Easy to connect equipment to measure pressure differences




3,000,000 possible variations




The DPV series is a modular series of pumps that can be customised in countless numbers of ways:




Hydraulic (multiple steps/diameters) and motor (power/rpm) match the application exactly.
Wide variety of pump bases, connections and seals.
Pressure class PN16, 25, 40
Cast iron (VCF) stainless steel AISI 304/316
More than 10 material combinations for seals
Seals can be adapted to application:

Fixed, for long-life expectancy of the seal
Easy access, for medium lifetime in combination with quick replacement
Cartridge, for demanding applications under high pressure in combination with quick replacement

Compact design with integrated check valve in the base and extended motor shaft (E-version)
Short, to extremely short, delivery times made possible by the modular production system




Model key DPV range




DP-Select pump selection program

Using the pump selection program, you can easily select the right type of pump for the application. The program is available for free as an app, or as software in our download centre.


Wide number of applications




A DPV pump can be customised so that it is suitable for reliable operation in the most extreme situations:

Drinking water, light aggressive fluids
Large choice of motors (or without motor, with optional thrust bearing on the pump) Available in different RAL colours, stained, passivated or electro-polished
Horizontal mounting up to 7.5 kW with special mounting kit
Various certification (Lloyds, Veritas, Atex, ABS, GL, DNV) Purchasing and test certificates 2.1, 2.2, 3.1 and 3.2

Applications

Residential construction
Utility
Transportation of cool water
Hot water applications
Fire-fighting
Food, chemical and process industry
Irrigation