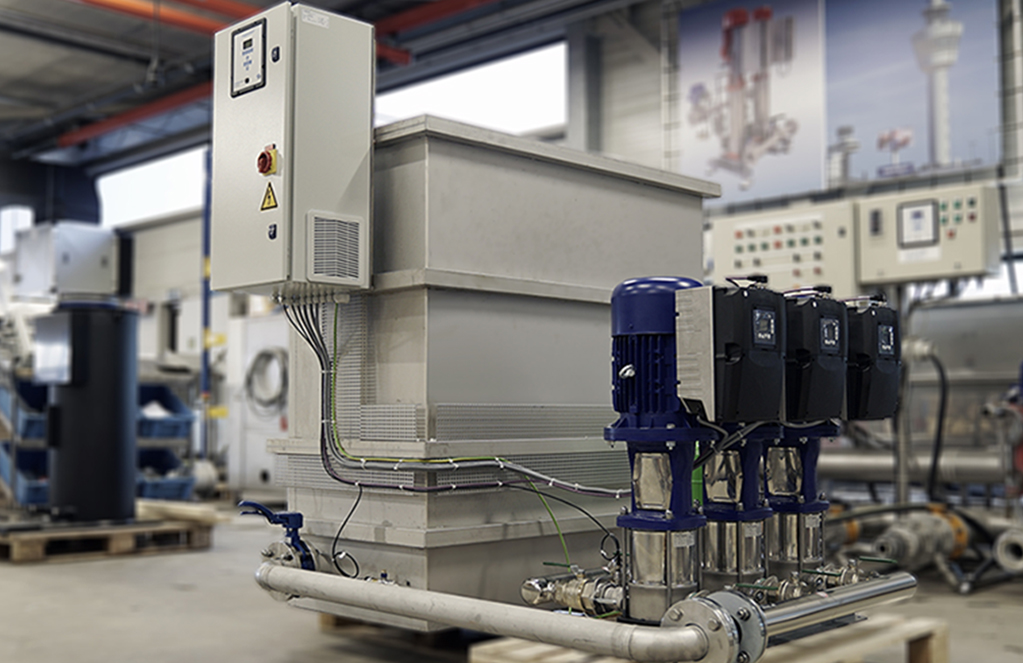 Carwash the Hague, the Netherlands
For the carwash of our customer B. Kerkhof & Zn. we developed and manufactured a supply and discharge system for water:
Our DVV waste water pumps will pump the recycled, clean water to the custom-made 1470 litre stainless steel reservoir. The Hydro-Unit pressure booster system with 3 energy-efficient DPV pumps with variable speeddrive supplies the water from the reservoir to 2 car washes and various washing boxes outside.
Other portfolio