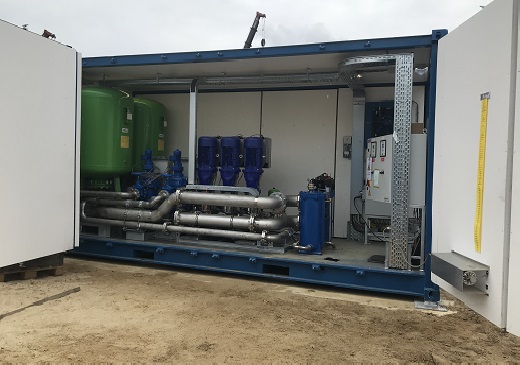 Sewage treatment, the Netherlands
A booster system with a double function:

Together with Engie Services Netherlands DP-Pumps developed and produced a booster system, specially suitable for sewage treatment systems.
The 3-pumps Utility-line booster system can be used in the flushing and treatment process ór serve as a fire pump to supply the above-ground fire hydrants with water pressure.
Two seperate operating systems (Megacontrols) have therefore been included, each developed for the specific application.

Of course, the fire pump system complies with the apllicable laws and regulations with regard to pressure (640 kPa), flow rate (30m3/h), redundancy, test functionality, etc..

The installation is fed from a basin with purified sewage water.

Other portfolio