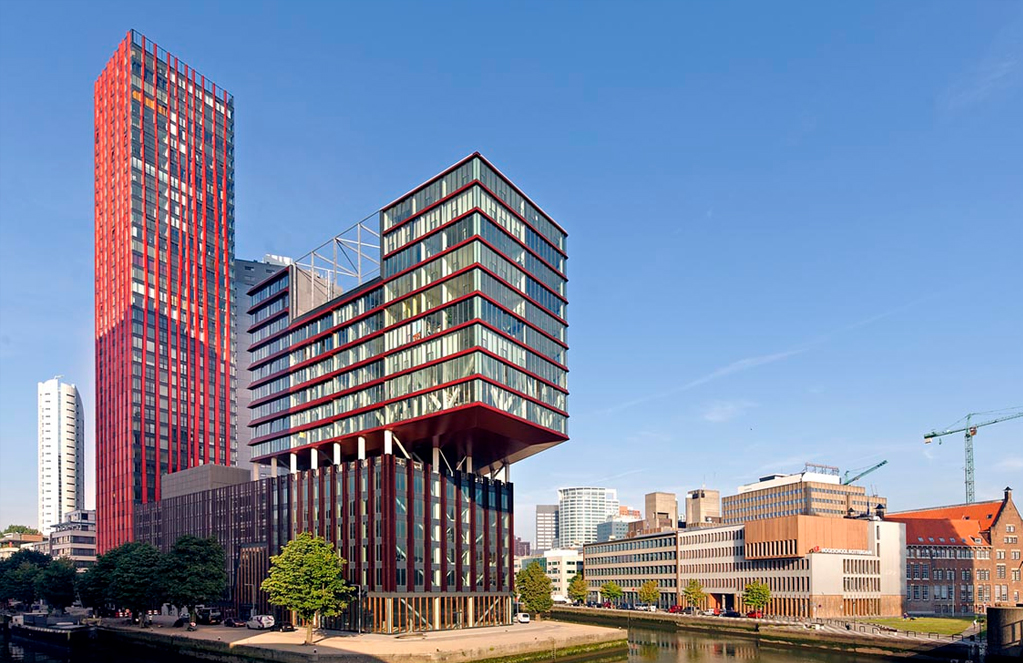 The Red Apple, Rotterdam
The Red Apple is a multifunctional and striking skyscraper in the centre of Rotterdam, which consists of a residential tower, the 'Kopblok' (which houses additional apartment units and offices), and a multi-storey car park. The residential tower is 124 metres high with 40 storeys (and 152 apartments).
It was designed by KCAP Architects & Planners and Jan des Bouvrie. Des Bouvrie focuses in particular on the lifestyle concept. The red 'staggered' aluminium façade is a particularly unique design feature.
The residential, office and commercial sections of the building are all supplied with water by five DP-Pumps installations.
Other portfolio