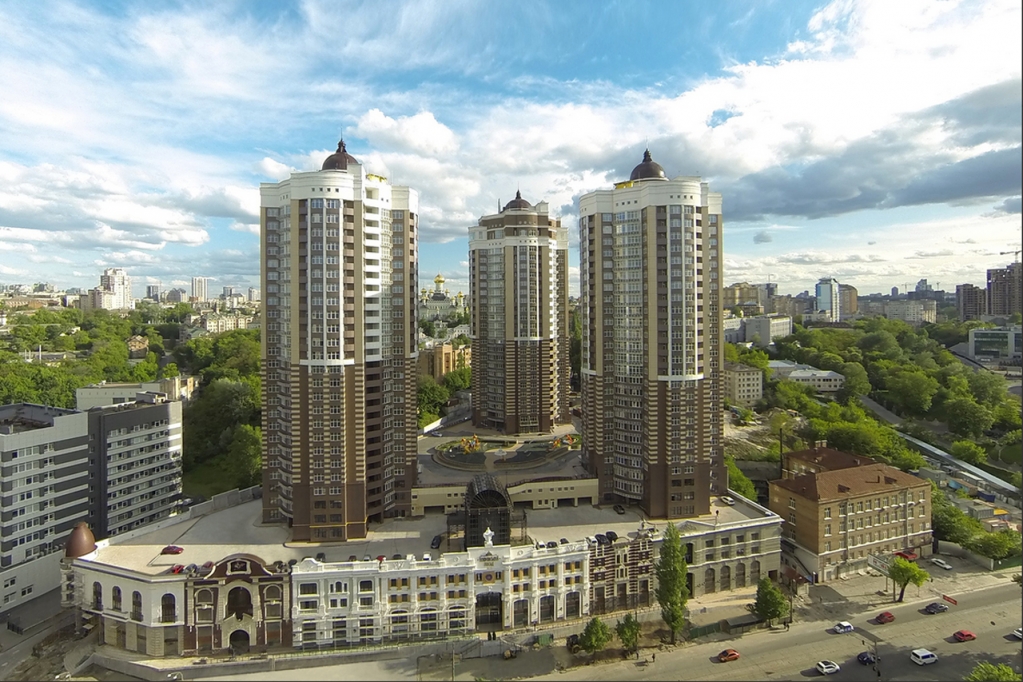 Residential complex "Pokrovsky Posad" Kyiv, Ukraine
The rResidential complex "Pokrovsky Posad" (Kyiv, Ukraine) is considered to be one of the best complexes in Kiev. Located in the historical center of the capital.
All watersupply pumping equipment to the 426 apartments in the 23 story complex is provided by DP-PUMPS.
Residential complex "Pokrovsky Posad" (Kyiv, Ukraine) was designed on the concept of "city within a city", which includes not only the privacy of its residents and isolation of the territory , but also the existence of its own , a well-developed infrastructure that meets the needs of the residents.

On the residential complex you can find everything you need to present-day inhabitants of the city: its own operational service, underground and guest car parking , shops, markets, restaurants and cafes , a sports club, bank offices. Yet we should not forget landscaped gated courtyard with a park, children's and sports fields and alpine slide. All these ensure real comfort for the residents of the complex not only in their homes, but also in the territories adjoining the buildings.
Other portfolio