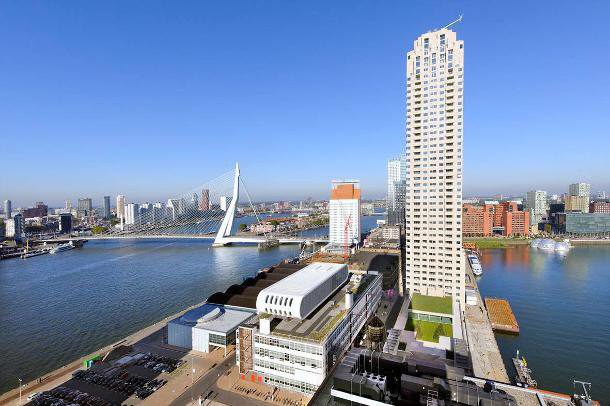 New Orleans, Rotterdam
At 158.35 metres, New Orleans was the highest block of apartments when it opened in the Netherlands in 2010. It is situated in Rotterdam, behind the former Holland-America Line building, which is now known as Hotel New York, on the banks of the New Meuse River. At the bottom of and next to the skyscraper there are five theatres and a special jazz stage.

DP-Pumps supplies the whole complex with drinking water, and fire-fighting and waste water installations.
Other portfolio