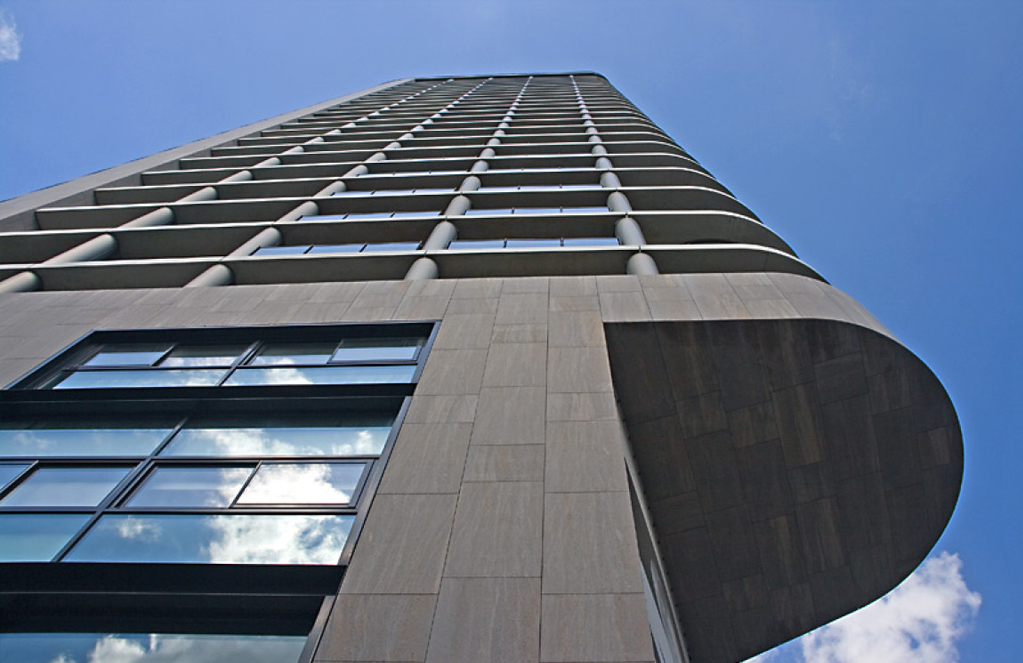 Vesteda Tower, Eindhoven
Live in the clouds! You can, in the 27-floor Vesteda Tower.
Vesteda Tower was completed in 2006. The striking building was designed by Jo Coenen & Co Architects and built by order of real estate company Vesteda. This high-rise building is characterised by its rounded-point edge all the way up the side. The highest floor is 83.7m above ground level. And water comes out of the tap there too, thanks to the Hydro-Unit supplied by DP-Pumps.
Other portfolio