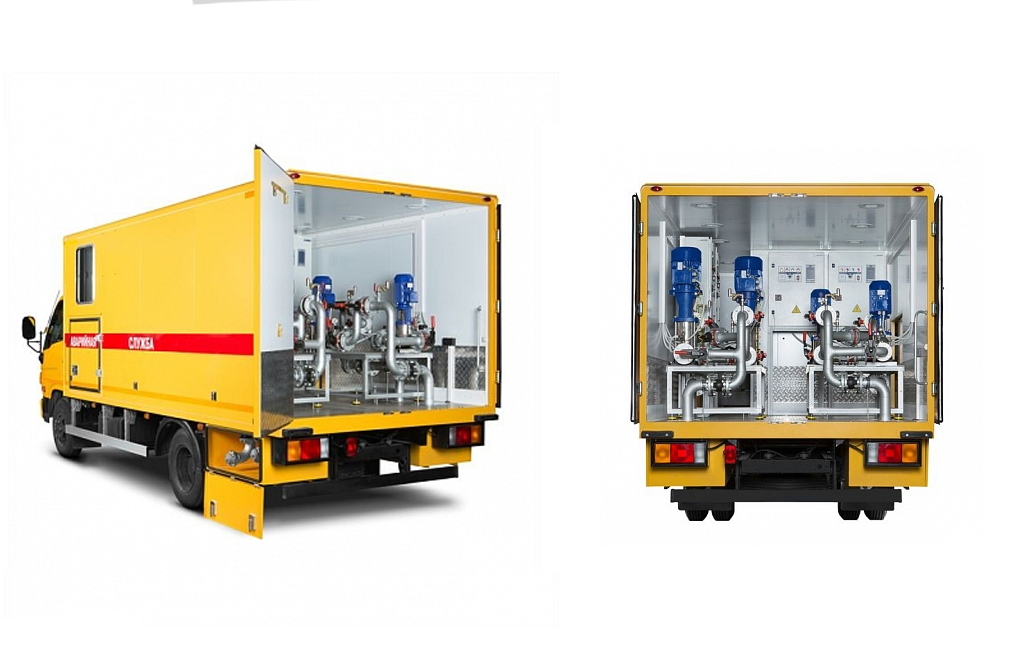 Emergency Water Supply Station, Moscow, Russia
An emergency water supply station mounted on a ZIL truck was specially designed for MGUP Mosvodokanal to satisfy residential water needs in case of any accident. The station is fitted with two pumping groups with a sufficient capacity to supply water to residents of 9-, 12- and 25-storey buildings.
The pump set features vertical pumps supplied by DP-Pumps.
Other portfolio